OPERATION
CLEAN SWEEP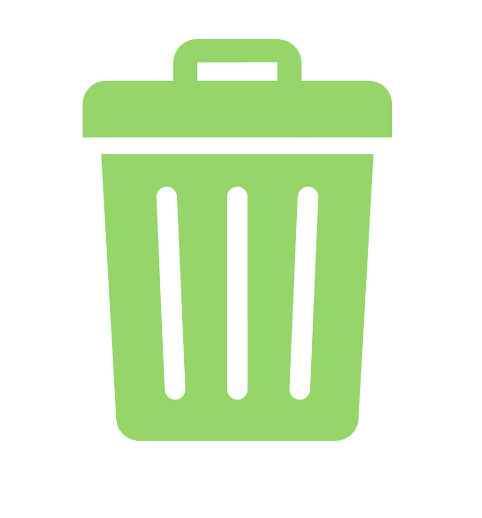 E-Waste
Event

ARBOR DAY
TREE PLANTING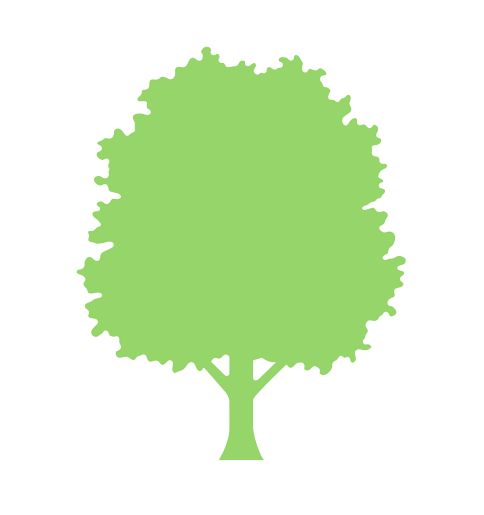 Community Litter
Assessment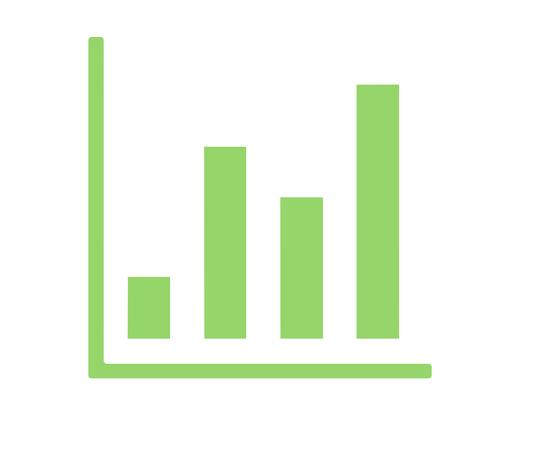 Beautify
Business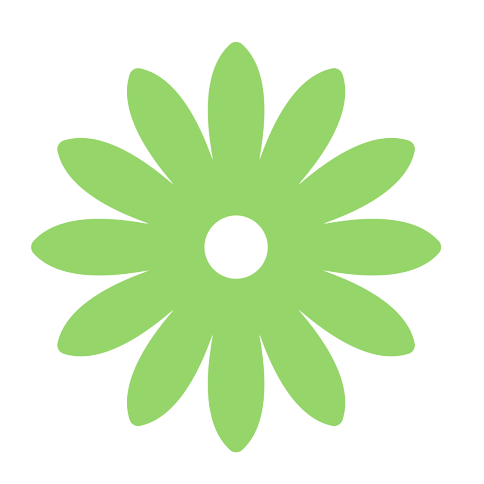 War Veterans
Home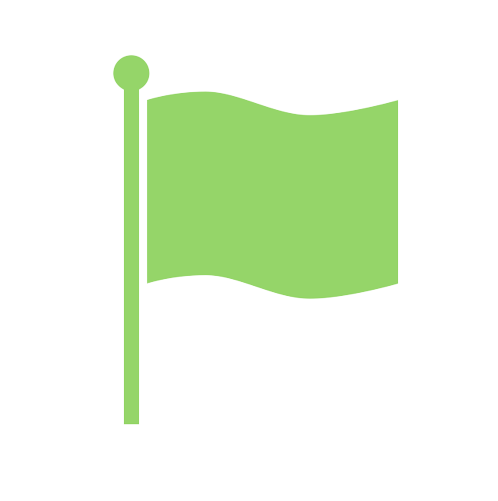 Popup
Cleanup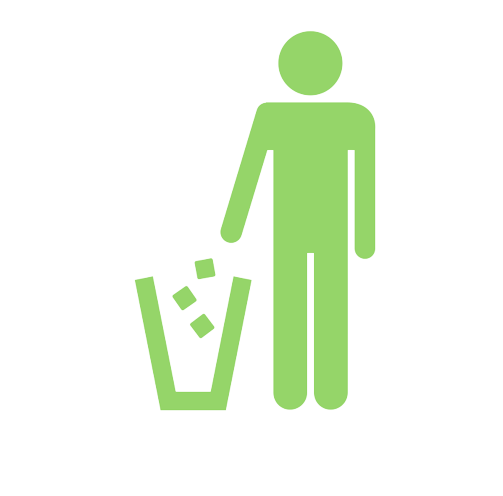 National Recycle
Week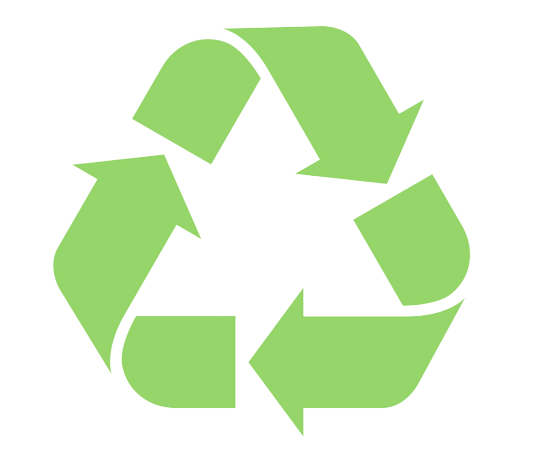 Below you will find a few highlighted projects made possible by our fabulous sponsors and volunteers. View more photos and projects on our Facebook page.
8 Schools Receive Anti-Litter Campaign Boards
September 2023
Anti-Litter Campaign Sandwich Boards created last April by students at the Bossier Parish School for Technology and Innovative Learning are now being delivered to Bossier Schools. These anti-litter boards, sponsored by SWEPCO and the American Electrical Power Foundation, are planned to be placed in all 20 Bossier Schools elementary campuses by year's end.
Anti-Litter Campaign Boards created by students for students are currently at these schools.
     • Central Park Elementary
     • Plantation Park Elementary
     • Sun City Elementary
     • Kerr Elementary
     • Curtis Elementary
     • Bossier Elementary
     • Bellaire Elementary
     • Rusheon Middle School
Special thanks to our SWEPCO and AEP Foundation sponsors and our student designers.
Gateway Competition Winner
Clarence Babineaux with SGB Architects
The winning concept by SGB Architects will attract attention from all who see it and serve to emphasize the pride the Bossier Parish community takes in being the home to Barksdale AFB. Because of its sheer size with a 199' flagpole topped with a 30'X50' flag and a pair of restored, authentic B52 wings, the gateway will make a great first impression as we show our patriotism. Community members showed their support for the project, placing over 1,400 votes online over the course of one week.
August 12, 2023
KBB successfully partnered with the Capital Area Corporate Recycling Council (CACRC) to safely recycle 4,817 lbs. of unwanted electronic items. KBB thanks our volunteers and all Bossier residents who brought in their electronics for recycling or disposal. Special thanks to the Bossier Parish Sherrif's Office for use of their trailer and the substation.
CACRC's Mission: To promote environmental leadership and access to technology through responsible recycling of computers and other electronics, saving toxic material from the landfills and redirecting technology to individuals in need. CACRC reuses and recycles over 1,500 tons of electronic discards annually from government agencies, businesses, and individuals.
August 3, 2023
In support of Louisiana's Adopt-A-Road program, volunteers from the Barksdale Air Force Base 2nd Command Squadron picked up trash along Barksdale Blvd. With Cyberspace Officer Loi Pham leading the team, 300 lbs. of litter were removed from the road. Thanks to all the volunteers for their commitment to Keeping Bossier Beautiful.
To find out more about the Adopt-A-Road program go to: http://wwwsp.dotd.la.gov/.../adopt-a-road/Pages/default.aspx
Business Beautification Contest
August, 2023
Our summer 2023 Beautification Award winner is the Villaggio Apartments! They went the extra mile to make their business truly beautiful and inviting. In recognition of their award, they were featured in the Bossier Press Tribune, received a $50 gift card from Tubbs Hardware, and a nice Keep Bossier Beautiful Award Winner sign. The Blake was a close second. We are grateful to both businesses for doing their share to keep our community looking neat and clean. Congratulations to both businesses!
July 26, 2023
A new gateway sign welcoming visitors to the Bossier area was selected following a weeklong selection process. The new gateway will create a first impression that defines who we are and invites newcomers to enjoy all that Bossier has to offer.
Six local architects unveiled their designs during a Gateway Expo for the public held at the Bossier Civic Center. During the week that followed, Bossier residents cast over 1,400 votes for their favorite gateway sign. The winning concept submitted by SGB Architects will attract attention and emphasize the pride the Bossier Parish community takes in being the home to Barksdale AFB.
KBB is extremely grateful to the talented architects and their firms for taking the time and effort to support our community with their concepts for the gateway.
-          Clarence Babineaux, SGB Architects
-          Kevin Bryan, Kevin Bryan Architect
-          Chris Merckle, Somdal Associates
-          Mike McSwain, Mike McSwain Architect
-          Mark Prevot, Prevot Design Services
-          Jeff Spikes, iArchitecture
Shady Grove Community Center
May 25, 2023
Keep Bossier Beautiful volunteers pitched in to enhance landscaping at this wonderful community center that is heavily utilized by residents of Shady Grove.  We were happy to replace the old shrubs with fashion azaleas that will look great in this location.  
Veterans Home Garden Enhancements
May 18, 2023
We prepared to celebrate Memorial Day by making an investment in the daily lives of the Veterans who have served our country.  A small group of volunteers met to perform an extreme makeover on one of the flower gardens at the Northwest Louisiana War Veterans Home.  As we installed custom curbing and a beautiful arrangement of agapanthus plants, autumn ferns, fashion azaleas and day lilies we had a host of veterans who watched from their wheelchairs as the garden was being transformed.  Special thanks to Gary Knippers and Scott Smith for their tireless effort and to Xtream Custom Curbing, Tubb's Hardware and Bobby Edmiston for their donation to this project.
Earth Day and Love the Boot Week
April 22, 2023
Earth Day was an incredibly successful day with over 40,000 pounds of paper brought in by the community to be safely shredded.  Thank you to everyone who drove through to drop off their documents and our host partners Louisiana Downs Casino & Racetrack, On-Site Secure Shredding and Goodwill Industries who collected household items to be reused. We managed to practice all 3R's, Reduce, Reuse and Recycle at one event.  
Tree Planting and Love The Boot Week
April 21, 2023
We finished Love the Boot Week strong planting trees on Arthur Ray Teague Parkway.  It was a beautiful day and our volunteers worked hard to plant and stake 20-gallon trees.  Special thanks to our new friends at Coke Cola and support from the Bossier Parish Police Jury. 
SWEPCO Anti Litter Campaign
April 21, 2023
Students in the Graphic Arts program at Bossier Parish School for Technology and Innovative Learning submitted artwork in a competition for the Keep Bossier Beautiful anti-litter campaign, funded through an AEP Foundation Grant at the recommendation of SWEPCO. Ten winners were selected for the anti-littering campaign. The images will be displayed on sandwich boards and rolled out in the car lines at 10 Bossier Parish elementary schools as visible reminders not to litter.
Animal Control Center and Earth Week
April 18, 2023
Our goal was to create a beautifully landscaped exterior that is welcoming to all who enter our local Animal Control Center and with a grant from the NWLA Master Gardeners we were able to accomplish this task.  Many hours of prep work took place, including installation of a sprinkler system by the City of Bossier City and flower bed creation by Gary Knippers Landscape & Design.  The actual planting was made easy with help from the Haughton High JROTC members.
Celebrating our Earth and Love The Boot Week
April 17-23, 2023
We packed the week with many wonderful events.  It began with Earth Day presentations on five school campuses.  We had a blast with all the kids and are grateful to Bossier Schools for their leadership and participation.  Together we helped to make Bossier a little more beautiful by planting flowers and sprucing up their campuses with a little sweat equity and a lot of love from our students.
March 25, 2023
Students from Haughton High School JROTC worked hard to plant 18 pink crepe myrtle trees at Tall Timbers Park in Haughton.  This beautification project was fun and educational for our future leaders.
March 18, 2023
Operation Clean Sweep was a big success with 550 registered volunteers working hard to help clean up Bossier Parish.  Afterwards, volunteers enjoyed boiled crawfish from Louisiana Seafood with hamburgers and hotdogs for the non-crawfish eating volunteers. We are thankful for the volunteers and sponsors that make this event possible.  Working together we are creating a "clean and green" parish.
Business Beautification Contest
February 14, 2023
The award-winning business this winter is Brown Builders! They were featured in the Bossier Press Tribune and received a $50 Lowe's gift card, as well as a yard sign, to acknowledge them as our winner. Fire Sprinkler Specialties is the runner-up! Congratulations to both businesses!
Community Appearance Index
February 11, 2023
Volunteers gathered for the KBB Community Litter Assessment.  This assessment is a tool to annually gather and measure data by surveying a random, statistical sample of our parish that is used by KAB affiliates all across our nation to assure consistency among affiliates. We appreciate all the volunteers who braved the cold and rain to complete the survey that directs our work.
January 21, 2023
It didn't take long for volunteers to plant 50 Bald Cypress Trees, I think it is something to do with the cold weather.  This year we planted trees near The Preserve subdivision on Arthur Ray Teague in partnership with the Bossier Parish Police Jury. 
Our generous sponsors and dedicated volunteers made it happen even in uncomfortable conditions.  We are thankful for everyone who participated in this meaningful event:
Volunteer Teams
    Live Oak Environmental
    Barksdale Federal Credit Union
    Republican Women of Bossier
    Gang Green
    Bossier High School National Honor Society
    Bossier Chamber Diplomats
    Bossier City Lions Club
    Ralph Whitley Builders
Sponsors
    Live Oak Environmental
    Barksdale Federal Credit Union
    Southern Home Builders
    Bossier Press Tribune
Rick Moore speech concerning litter enforcement
January 11, 2023
Over 100 people heard Litter Enforcement Director Rick Moore with the Office Of The Lt. Governor speak at the BSO Viking Drive Substation in Bossier and the Broadmoor Library in Shreveport concerning a new coalition to improve litter prosecution enforcement in our region. 
Bossier Parish Community College landscaping for Verterans Monument 
December 27, 2022
Keep Bossier Beautiful partnered with Gang Green on the Bossier Parish Community College Campus to create landscaping for the newly erected Veterans Monument. 
Gateway Enhancements Cleanup
November 12, 2022
We wanted to spruce up before the holidays so volunteers braved the cold weather early Saturday to make enhancements at two Gateways.  Fall flowers were planted at the Benton Road Gateway and another group of volunteers worked hard at the Hwy. 80 Gateway to cut up and clear away a large dead tree.  Thank you to our volunteers; it looks great!
Keep Bossier Beautiful awarded Outstanding Affiliate Award for 2022!
October 12, 2022
40 KAB affiliates throughout Louisiana are working hard to clean up and green up our state. Keep Louisiana Beautiful presented Keep Bossier Beautiful with the Outstanding Affiliate Award for 2022.
"I am so thankful for the collection of board members, sponsors, and volunteers that work hard to make the mission of KBB become a reality. It's a pleasure to serve alongside all of them. Thank you!" -Lynn Bryan, Director of Keep Bossier Beautiful.
Award presented by Jennifer Lawson, President & CEO of Keep America Beautiful and Louisiana Governor John Bel Edwards.
Thanks to all KBB sponsors, board members, and volunteers who made this possible!
Together we are always better.
United Way Day of Service
October 1, 2022
Keep Bossier Beautiful teamed up with Bossier Schools and United Way of Northwest Louisiana for a fabulous project at the Benton Cemetery! A total of 54 volunteers from Benton Middle School and Benton High School have worked on this site for two years. KBB was happy to join this hard-working group. Special thanks to Mrs. Hawkins, Coach Dane Peavy, and media partner Bossier Press-Tribune. 
September 24, 2022
KBB is very excited to have the Bossier Parish Police Jury join our E-Waste efforts in partnership with Capital Area Corporate Recycling Center.  We sent 1050 pounds of electronic waste to be recycled and are making plans to continue our efforts.  Thank you, Bossier Parish Police Jury for another enhancement you made in our parish!
Dinner Under the Stars: A Taste of the East Bank
September 18, 2022
Wow! What a night! Dinner Under the Stars was such a great way for diners to enjoy the tastes of favorite cuisine from various East Bank District restaurateurs and enjoy the instrumental sounds of musician Michael Futreal, all while supporting Keep Bossier Beautiful. Thank you to our wonderful sponsors and honored guests for making this event possible!
Enviromentally Aware Student Seminar
September 17, 2022
The Environmentally Aware Student Seminar is such a great way to educate our next generation on litter prevention. Students from grades 5 to 8 were able to participate in seminar activities focused on litter education, environmental awareness, and problem-solving. Students who successfully completed this seminar earned one of the three Keep Bossier Beautiful patches!
Annual 9/11 Rememberance Ceremony
September 11, 2022
Our annual 9/11 event was a beautiful way to commemorate and remember those lost and affected by the attack. A special thanks to our keynote speaker, Major Bryan C. Sprankle (Ret.), Unites States Marine Corps, and to all those who make this annual event possible.
September 10, 2022
North Bossier cleanup was a success!
Together we picked up a whopping 780 pounds of trash!​ 
Thank you to all our hard-working volunteers and special thanks to City Councilmen Chris Smith and Vince Maggio for their leadership.
We appreciate you!
July - September 2022
Our Popup Cleanups from July to September have resulted in 1195 pounds of trash off our streets! These Popup Cleanups have enabled local residents to have the tools and help they need to make sure our city is as beautiful as can be.
Business Beautification Contest
August, 2022 
Every season, we hold a Business Beautification Contest. This summer, our winner is The Reserve of Bossier City Apartments and our runner-up is Zaxby's on Barksdale Boulevard! Congratulations to both businesses for working hard to keep their businesses beautiful!
May 28, 2022
The SOBO cleanup was a great cleanup intended to beautify our city for guests and visitors arriving for the Volleyball Nations League 2022 tournament. This cleanup was led by Shane Cheatham and Bossier leaders. We're thankful for a great turnout and community support!
May 6, 2022
Impact Report for the State of Louisiana
Look at what KBB helped to achieve! Click here to see the full report.  Special thanks to Keep Louisiana Beautiful for their leadership.  
The Bossier Strip Cleanup
April 30, 2022
The Bossier Strip Cleanup, led by Grant Rodgers, was a cleanup along 68 miles. Congratulations to our friends at VFW Post 4588 Community Service Taskforce for collecting 700 pounds of trash! We are grateful for our wonderful volunteers.
April 23, 2022
People truly care about their community! Operation Clean Sweep was proof that a large group of like-minded active participants in our community can make a difference and an impact. 755 registered volunteers and over 27,000 pounds of trash collected! What a positive, productive day! Thank you to everyone for your support, your time, and your muscle!
Business Beautification Contest
April 5, 2022 
The award-winning business this spring is Greg Tilley's Bossier Mobile Homes. They were featured in the Bossier Press Tribune, received a $50 Tubbs Hardware gift card, and a yard sign to acknowledge them as our winner! The Mirage Apartments Bossier is our runner-up. Congratulations to both businesses!
March 26, 2022
Our E-Waste event was a hit! A 15 foot U-Haul trailer was filled with 5,700 pounds of electronics! That's 5,700 pounds of electronics that will be kept out of our landfills and will go on to be recycled to make other products. We are honored to partner with CACRC (Capital Area Corporate Recycling Council) as our recycler and are fortunate to have their support here in Louisiana. Special thanks to Bossier Parish Sheriff's Office for hosting our event, to Tommy Chandler, Bossier City Mayor, for your support and participation, the Bossier Parish Police Jury for weighing the electronics, Police Jury member Charles Gray for driving the U-Haul, and big thanks to our amazing, hard-working volunteers!
March 18, 2022
Our first ever Popup Cleanup was a success! We were able to provide so many people with the equipment and information they needed to clean up their city.
Community Litter Appearance Index
February 26, 2022 
Volunteers gathered to perform the annual index and heard an update on litter solutions in Louisiana from Lt. Governor Billy Nungesser and local leaders.
Business Beautification Award Contest
February 10, 2022
This new initiative was created to honor local businesses that care for the exterior of their businesses.  We are delighted to share the winner of this new program is Citizens National Bank, runner up is Hot Wheels Skating Rink.    
War Veterans Home Arbor Project
January 27, 2022
What a day! Team KBB worked long and hard to prune 60 live oak trees, most planted by KBB volunteers, at the Northwest Louisiana Veterans Home.  We are honored to help keep the grounds beautiful and serene for the residents who have fought for our freedom. Thanks to AHERN Rentals for donating use of their brush chipper!
January 15, 2022
What an amazing and productive day!
Our annual Arbor Day project brought out over 50 hardworking and brave volunteers.
MAN! It was cold and windy.
We planted 50 bald cypress trees from Hwy 80 to Shed Road on Swan Lake Spur in partnership with Bossier City and Mayor, Tommy Chandler. This brings our total tree planting to 85. In a few short years, these trees will grow to create a beautiful canopy down Shed Road for the families that live there and those of us who travel that route. We are so thankful and grateful for our sponsors and volunteers who made this project a huge success.
Volunteer Teams
Barksdale Federal Credit Union
Boy Scouts Troop 203 South Bossier
Cub Scouts Pack 150, Weblos
BPCC GANG Green
Republican Women of Bossier
National Honor Society Bossier High School
Sponsors
Scott & Jane Smith
Southwestern Electric Power Company - SWEPCO
Bossier Press-Tribune
Bart & Donna Bart DeMoss
Bossier Parish Prisons Recycle
November 19, 2021
A groundbreaking recycling program sponsored by the Bossier Parish Police Jury, Bossier Parish Sheriff's Office and KBB has the potential to benefit not only the environment but also to the bottom line of agencies!  The first program in the state of Louisiana to incorporate recycling into corrections.  See the first 15 tons of cardboard baled at Bossier Max. Thank you to partner, Renew Waste Solutions.
November 8, 2021
Volunteers gather regularly to maintain the five Gateways in our parish.  Here at the Benton Road gateway, a good cleaning was in order along with trimming, weeding, planting, and decorating.  Both old and young volunteers are welcome at KBB projects!
Louisiana's Boom or Bust National Scenic Byway
September 30, 2021
The 137-mile Boom or Bust Byway tells the universal American story.  Volunteers came together with the ShreveportBossier Convention and Tourist Bureau and Plain Dealing Proud. We worked to clean up and spruce up at Plain Dealing Lake Park on the byway route. It was a good day of service with fried fish donated by city council member Jeff Benson in beautiful Plain Dealing.
September 11, 2021
The Remembrance Ceremony at Bossier City Municipal Complex is the place where city leaders and individuals from our community came together to remember the events of September 11, 2001 and honor our heroes.  A B52 fly over and a 3000-flag display on the grounds added meaning for those in attendance as we remembered those who lost their lives in the horrific events of that day.
April 21, 2021
Over 650 volunteers worked to remove 6,000 pounds of debris from our ditches and roadways and enjoyed hamburgers and hotdogs afterwards.  We are very thankful for our volunteers; they are the best!
Community Litter Appearance Index
March 6, 2021
Our volunteers are great! Each year more than 700 Keep America Beautiful affiliates ask volunteers to perform a Community Appearance Index across our nation.
February 7, 2021
City leaders and volunteers collected more than 6,000 pounds of debris on a cold winter morning and enjoyed fried fish for lunch provided by city council member, Jeff Benson. 
January 16, 2021
More than 75 volunteers planted 35 Live Oak trees along Swan Lake Spur in celebration of the KBB 35th Anniversary of serving our community. Thank you Open Door Bible Baptist Church and to our sponsors Advanced Air-Conditioning and Heating, Live Oak Environmental, the Bossier Press-Tribune and to volunteer teams from:
Volunteer Teams
Every Warrior Street Team
Barksdale Federal Credit Union
Jennifer Thorpe family
Boy Scouts Troop 203, Jerry Courtney
BPCC Gang Green
Sponsors
Nora A Brooks-State Farm Agent
Larry Poole - State Farm Agent
Caldwell Dunn State Farm Agent
November 19, 2020
Children, staff and facilty from Bossier Elementary School recycled more than 500 pounds of milk containers and studied the 3 R's Renew, Reuse and Recycle. Recycle Schools Rock! 
Keep Your Butts in Your Pants - Cigarette Butt Litter Campaign
November 7, 2020
KBB volunteers gave away 500 pocket ashtrays and collected over 9,000 cigarette butts from five of Bossier City's most traveled intersections while providing 1.8 million media impressions during this cigarette butts awareness campaign.  Urging citizens to help fight the number one littered item in the world.  This project was sponsored by a grant from Keep Louisiana Beautiful.
July 11, 2020
On Saturday, approximately 30 volunteers tackled the K-Side community to kick some trash. They were divided into groups and worked designated zones in the neighborhood removing over 1,500 pounds of trash and debris!
Thank you to the following groups for your giving hearts and for allowing us to be part of this wonderful day.
Volunteer Teams
Men of Courage
Women of Courage
Every Warrior Network
Bossier Elementary
Sunflower Baptist Church
Cumberland Farms
We are so much better together.
Cleanup Day on Cypress Black Bayou
January 23, 2020
Volunteers removed trash in and around the lake and enjoyed door prizes and burgers afterwards!