Upcoming Events at
Keep Bossier Beautiful
Environmentally Aware Student Seminar
August 26, 2023
9:00 A.M. - 12:00 P.M.
Environmentally Aware student seminar is for students grades 5-8. In this seminar students learn the impact they have on our environment.  They participate in hands-on activities and an on-site service project.  Students who complete the seminar earn one of three Keep Bossier Beautiful patches.  Join us at Asbury United Methodist Church located at 3200 Airline Drive.
Annual 9/11 Remembrance Ceremony
Monday,
September 11, 2023
9:00 A.M.
Join the city of Bossier and Keep Bossier Beautiful as we honor the thousands of innocent people that were lost and the courage of all who risked their lives to save others during the attack on our country September 11, 2001.
Location: Bossier City Municipal Complex
620 Benton Road, Bossier City, LA
Dinner Under the Stars: A Taste of the East Bank
Sunday, 
September 24, 2023
7:00-9:00 P.M.
Enjoy the tastes of cuisine from popular East Bank District restaurateurs and enjoy great music under the stars, while supporting Keep Bossier Beautiful. Instrumental sounds provided by Curtis Mills on saxophone. Dress is summer casual.
Location: East Bank Pavilion 615 Barksdale Blvd. Bossier City, LA 71111
Sign up and make your commitment to KBB using the QR Code below or button to the right.
Sponsorship opportunities are available for corporations to show their support. Contact KBB at 318-525-2249 for more information.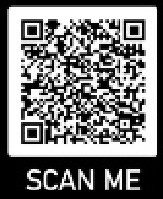 Have you ever noticed areas in Bossier Parish that seem to accumulate litter?
Have you ever thought about picking up the trash, but didn't have the proper tools to make it happen?
Would you like to plan your own cleanup event?
Well, guess what? We've got you covered!
Keep Bossier Beautiful will sponsor and provide the litter pickup equipment you need for your "popup cleanup."
To host a cleanup all you need to do is email KBB's director, Lynn Bryan at LBryan@keepbossierbeautiful.com to let us know the area you want to clean.
We will help you plan the proper method of trash attack, provide equipment, and invite community members to show up and cleanup.
To join a Popup Cleanup simply show up and cleanup when you get notice of an event.